Skip to Content
About Us
Established in 1971, The House of Genji provides delicious and distinctive Japanese Tappan dining with flair in the heart of Silicon Valley. Tappan means "cooked on iron" – which you will experience right at your table!
A Unique Dining Experience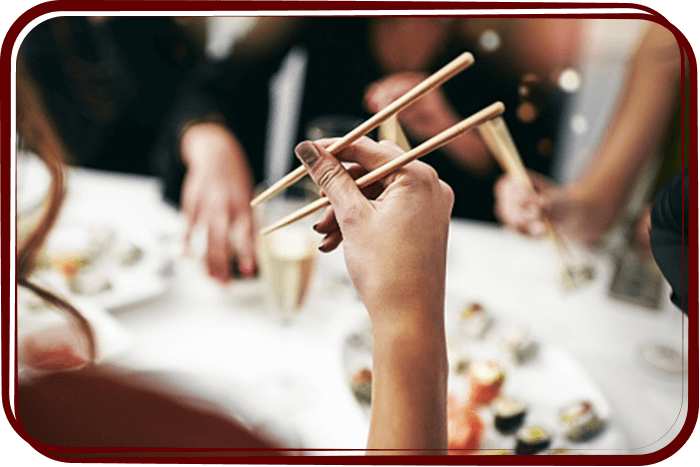 You will begin your dining experience with a refreshing salad, lightly drizzled with a special house dressing made fresh daily and accented with cherry tomatoes, followed by steaming soup sipped Japanese style. The skilled chef then grills your vegetables flavored with spices and sake – juggling and flashing cutlery all the while. Next, the chef creates your entree, which you have selected from our extensive menu that includes prawns, salmon, scallops, lobster, chicken, and three types of beef – the filet mignon and prawns combination is particularly popular. This is when the chef's knife really flies, reducing meat and seafood to delectable bite-sized morsels. Then, with a celebrated flip of his spatula, the chef tosses your meal onto your plate in an artful climax. Of course, each meal is complemented with steamed rice or Genji fried rice and hot green tea. Finally, if you still have room, the meal may be punctuated with a dessert of your choice: sherbet, fresh fruit, or the house favorite – green tea ice cream.
Visit House of Genji Today
The House of Genji believes that you will find our elegant decor, attentive waitstaff, sumptuous cuisine, and superb culinary skills both mesmerizing and memorable. Come and experience The House of Genji!
A Mesmerizing & Memorable Dining Experience