Skip to Content
Our San Jose Restaurant Menus
When you visit our restaurant for San Jose Japanese dining, you can count on us to provide you with delicious food as well as an extremely enjoyable experience. House of Genji was established in 1971 and has served thousands of San Jose residents and visitors since then. Our chefs take great pride in serving only the highest quality meals, whether you are coming in for a quick bite or a large meal. Even if you only have a short break from work, we hope that you will come in to House of Genji in order to try our delicious food!
Appetizing Japanese Food and Cocktails
We are happy to offer you an opportunity to peruse the following menus: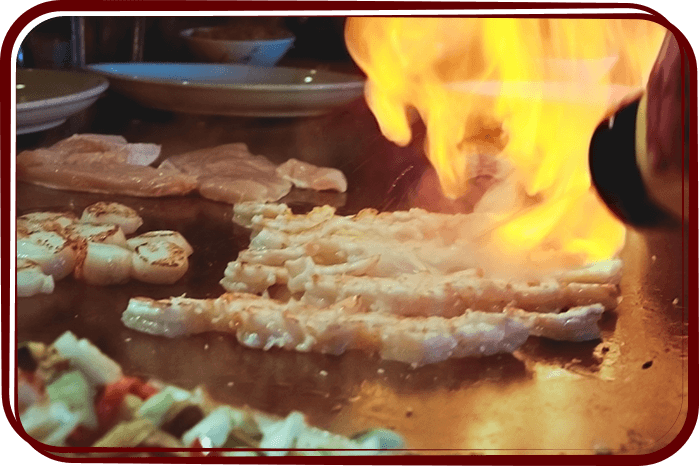 Dinner menu: For dinner options, please come in for delicious seafood and steak options. In addition, you can order sushi rolls, an assortment of salads soups, and edamame as well. Children's menus are available for customers 12 years old and under!
Side order menu: Whether you're not quite hungry enough for a full meal or you are interested in adding on, we have a long list of side order selections for you to choose from. Our side orders include edamame, ahi tataki, age-gyoza, tofu, uma-uma combo, salads, soups, and more!
At our restaurant, you can expect to be served by attentive, professional wait staff, eat delectable cuisine, and have a memorable experience overall. Our elegant decor and the extraordinary culinary skills of our chefs are just two of the qualities which set us apart. Visit our San Jose restaurant today to try our delicious meals today!
At House of Genji, we truly take great pride in our food and the experience we provide. We know that when you come in for a meal, you expect to be treated well and have only the best tasting, highest quality food. We welcome you to come into our San Jose restaurant any time to enjoy a meal. If you have any questions about our menu items, dietary restrictions, or our prices, please feel free to give us a call today at 408-453-8127 to speak to one of our friendly staff!
A Mesmerizing & Memorable Dining Experience