Skip to Content
Cocktail Lounge and Night Life in San Jose
Everyone loves going out on the town. Even if you consider yourself a homebody, it's still nice to get out of the house every once in a while and experience everything San Jose has to offer. If you're looking for a fun and unique cocktail lounge in San Jose, you might give House of Genji a try. Nighttime revelers love coming to our Japanese steakhouse for the food, drinks, and atmosphere, and we bet you will, too.
Keys to a Great Cocktail Lounge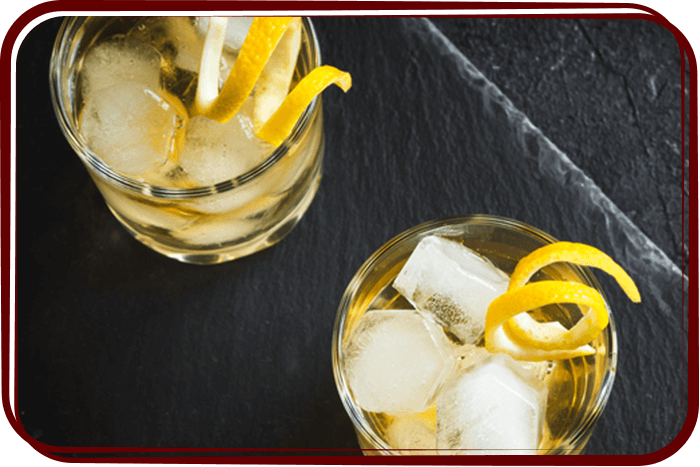 San Jose is full of excellent nighttime opportunities, making it difficult to narrow your choices down to just one. Here are a few of the most important things to look for in a cocktail lounge like House of Genji.
Creative Drinks: A good cocktail lounge should have a wide array of drinks, including beer, wine, and spirits. At House of Genji, we'll gladly quench your thirst with one (or several) of our delicious beverage options.
Great Food: Tasty food can help enhance your enjoyment of any cocktail lounge. Whether you're in the mood for appetizers, dinner, dessert, or all of the above, the team members at House of Genji can deliver.
Stylish Atmosphere: House of Genji has cultivated a totally unique atmosphere in which our guests can enjoy their food and drinks. The lighting, teppanyaki, and exquisite dining area all set the mood for our San Jose patrons.
Spending the Evening at House of Genji
We promise to show you a good time, whether we're your first stop, last stop, or only stop for the evening. Here's a quick look at what you can expect when you spend the evening at House of Genji.
Dress Code: Dressing up is part of what makes going out so fun. Though we don't require our guests to wear coats, ties, and cocktail dresses, we encourage them to honor our classy atmosphere by wearing at least dressy-casual attire.
Dinner: We offer our patrons an exceptional dining experience in which our chefs prepare the food right at the table. House of Genji is truly a thrilling place to grab dinner or even a few appetizers.
Late Hours: It's nice to stay out late every once in a while and get a feel for San Jose at night. We serve dinner until 9:30 Monday through Thursday and until 10:00 on Friday and Saturday.
If you're looking for an exciting place where you can enjoy San Jose nightlife at its finest, we urge you to visit House of Genji. You can call our Japanese steakhouse at 408-453-8127 to speak with a friendly representative and ask any questions you might have.
A Mesmerizing & Memorable Dining Experience